Interior Architecture & Design
Learning at Vishwaniketan Institute of Design can happen for every type of learner
I don't think that architecture is only about shelter, is only about a very simple enclosure. It should be able to excite you, to calm you, to make you think.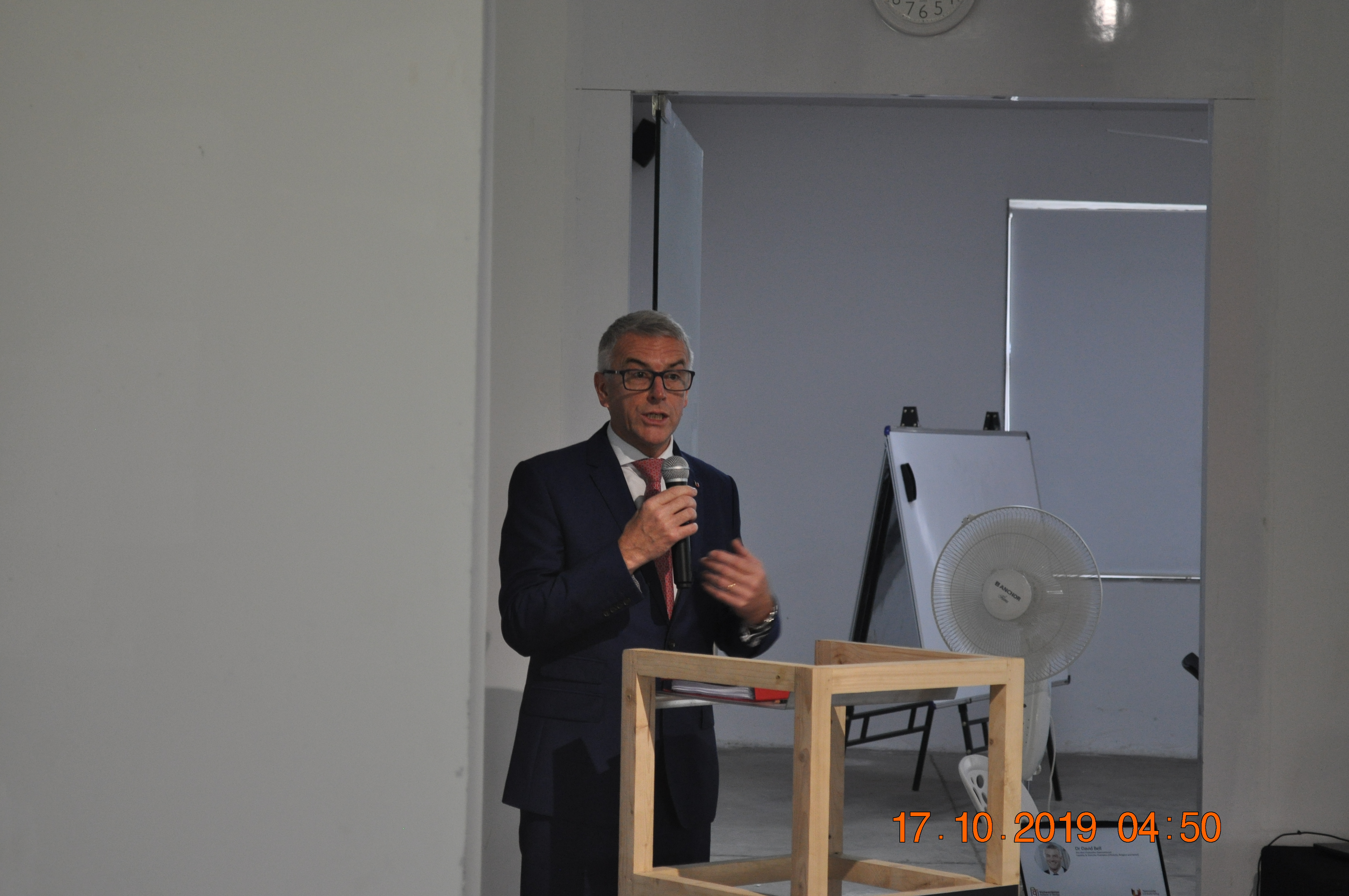 Develop your practice as an interior architect, a professional role that combines creative design with structural change and the enclosure of space, building construction, inclusive design, and ideas generation alongside ho people interact with their surroundings including homes, offices, schools and hospitals.
Whilst studying interior architecture and design degree here at Vishwaniketan Institute of Design in partnership with Teeside University you work in a dedicated design studio with access to high-quality computer-aided design (CAD) and industry-standard workshop facilities.
You develop your professional and creative skills and knowledge in architectural drawing techniques, building regulations, materials and technology, lightening design, 2D and 3D visualization, sustainability, building information modelling (BIM) and the history of architecture.
To prepare you as an interior architect, you work on live projects and can enter prestigious design competitions such as The Royal Society of Arts.
Recent live projects have been working with a national charity to design an urban farm, design for a leading eye hospital and concepts for breakout spaces within a commercial office.
You network with industry professional and have the opportunity for national and international educational visits. https://www.tees.ac.uk
The foundation year helps you develop knowledge and skills to make the transition to university level study. You will also be actively unlearning rote learning study methods.You will also learn to pursue independent thinking and develop your own "creative method" as well as "visual style".
You will gain art and design knowledge, develop academic and personal skills to proceed confidently through the remainder of the course. During the foundation year (also called year 0) you will learn through projects, lectures, tutorials, seminars, skill development workshops, and presentations. There are three modules in each semester
Final Year at
Teesside University (UK)
After 3 years at the Khalapur campus, where you will delve deep into all aspects of Product Design, the final year (year 4, Two semesters) will be completed at Teesside University, Middlesbrough, UK. Here, you will be a part of a vibrant, international student community and will gain experience to work with a wide range of Ideas, Technology, Design Benchmarks and Standards in Global Context. Opportunities for Internships and employment in International Design organizations could propel your career rapidly.

Teesside University graduates have excellent and varied career opportunities and go on to work in design consultancies, corporate design studios along with freelance opportunities and commissioned projects. There is also the opportunity for pursuing postgraduate studies ahead.